Our Marquise-themed shop welcomes you on Tronchet road in Paris – situated just steps away from Madeleine square – and will help you discover our chocolaty offers all year long. From the most classic recipe, to pure origin cocoa, to the sweetest treats, there is something to suit all tastes!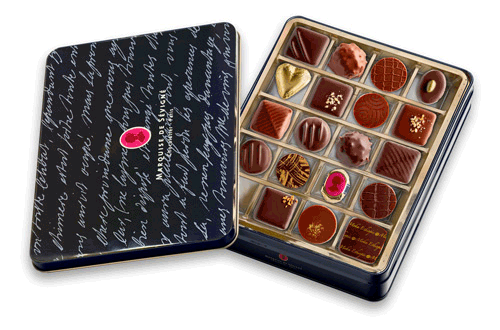 Compose your chocolate box
We give you the freedom of choosing your very own selection of chocolates in a pretty metal box decorated with the Marquise de Sévigné's writing.
Personalise my box
The Marquise's Letters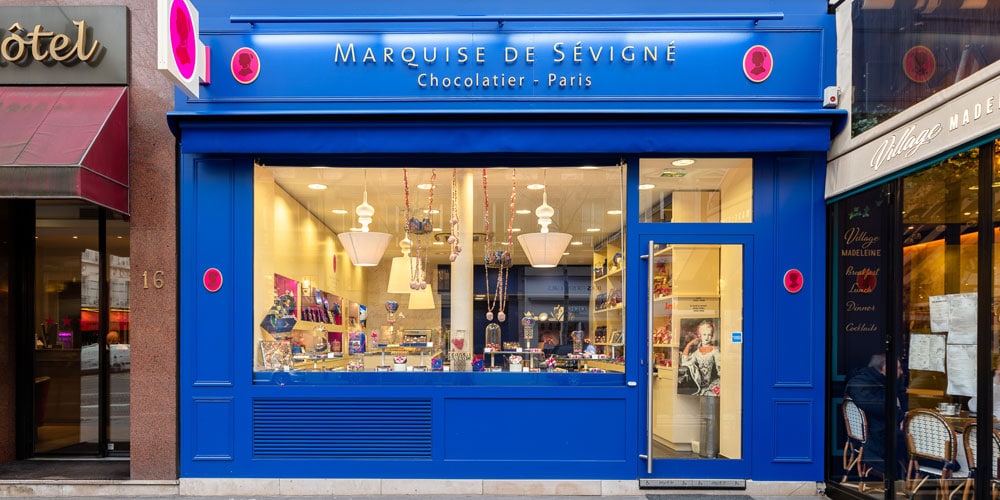 La Marquise settles in at 16 Tronchet road
It's certainly not by staying cloistered away in her ivory tower that the Marquise de Sévigné found inspiration for her...
Read the rest
Published on 7 August 2019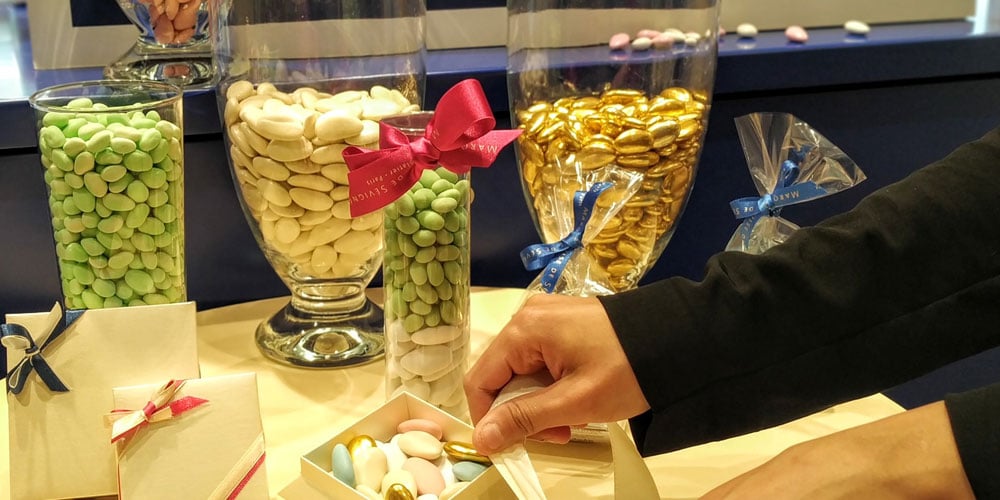 The season of sugar-coated treats
At Louis 14th's court, sugared-coated treats were a favorite of the Marquise de Sévigné, who loved dipping into sumptuous golden...
Read the rest
Published on 7 August 2019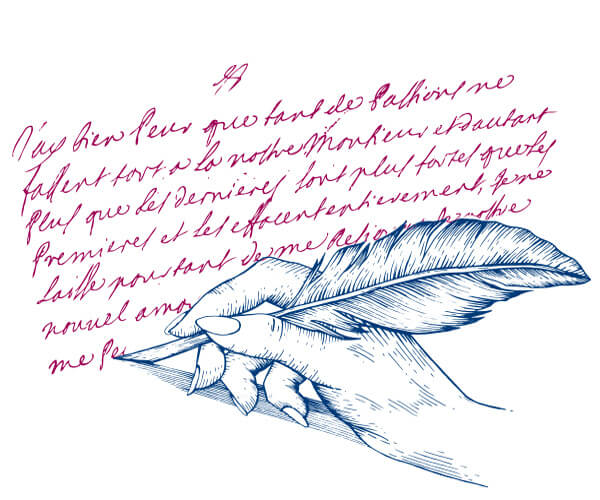 See all the letters
Discover the Marquise's chocolates