Our shop welcomes you in Paris in rue Tronchet just steps away from the Madeleine square where you will be able to discover all the chocolates we can offer throughout the year, in the colours of the Marquise.
You will find different worlds in which you can spend an enjoyable moment and succumb to delicious treats.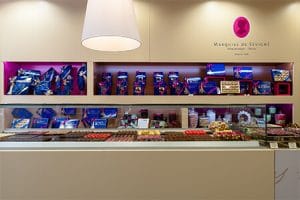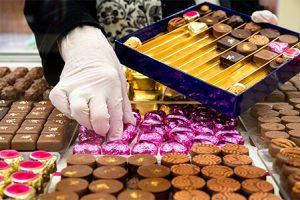 Beside precious chocolate boxes from long ago, you will discover tasty temptations arranged in 'La Marquise' selection boxes: a beautiful balance of flavours, ganache treasures and subtle original pralines. The nicely presented Neapolitians will accompany your tea or coffee by adding a tasty note. You will also be able to discover the best French snails, carefully created by the Marquise! Presented as a reference of French gastronomy, you will be able to distinguish them by their delicacy and unrivaled flavour.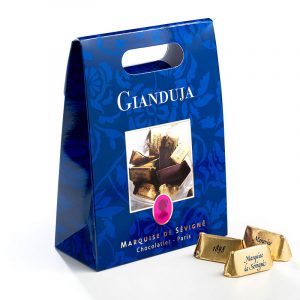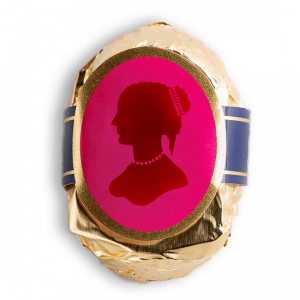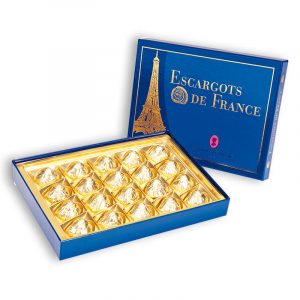 Buy online all of these products
A collection of 2 metal boxes illustrates the most renowned Parisian monuments, famous around the world : the Eiffel tower and Notre Dame. All those who taste will enjoy these selections of chocolates.
Our sugar-coated chestnuts will unveil a soft, subtly candied texture.
The Marquise offers a new range of 8 delicious chocolate bars presented in a beautiful, colourful case.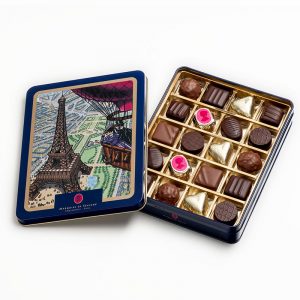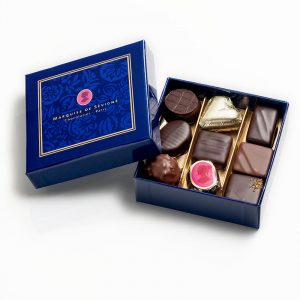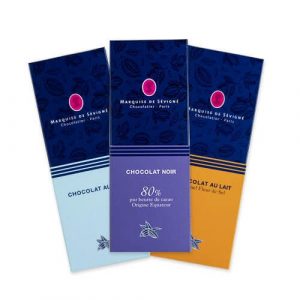 Whether you like to keep it classic or want a bigger treat, everyone will find a chocolate bar which fits their taste :
Milk chocolate, 70% cacao pure Saint Domingo dark chocolate, 80% cacao pure Ecuador dark chocolate, gianduja hazelnut chocolate and crispy crepes, salted caramel chocolate, caramelized white chocolate, 70% cacao chocolate with caramelized chocolate chips…